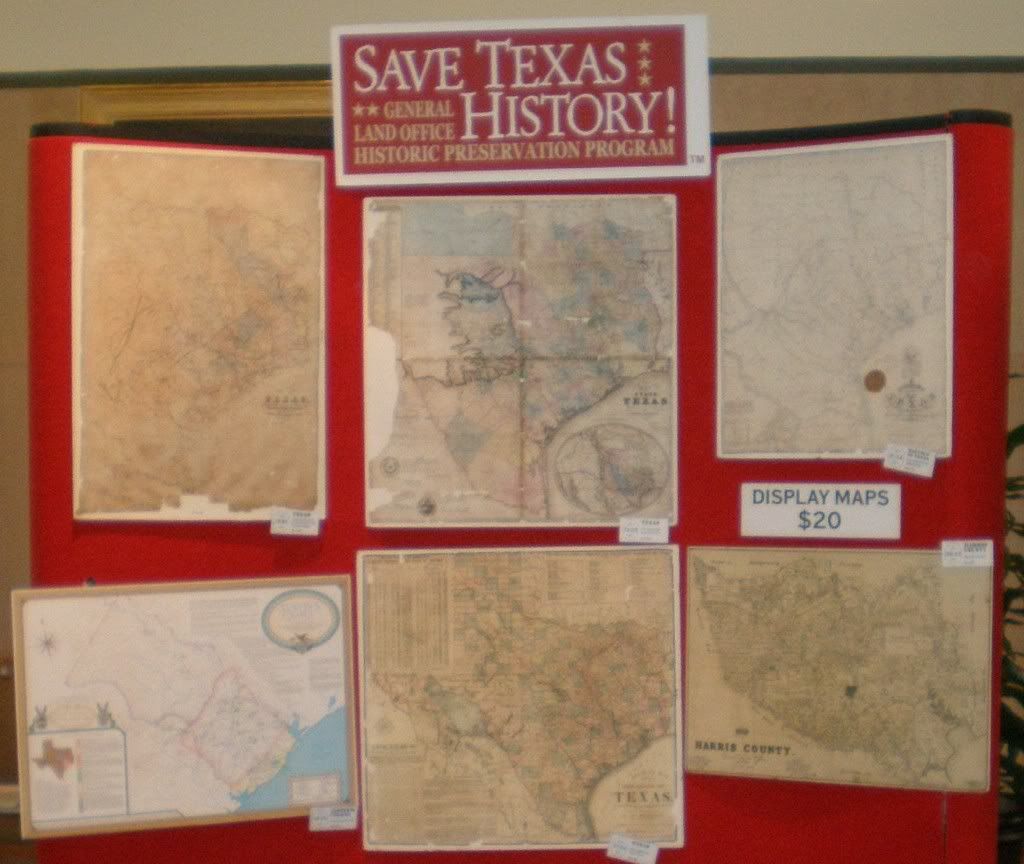 This spring I've been helping out my employer-public agency at a series of conferences and symposiums. We sell digital copies of maps from our archival collection as well as property and military records. There I sit at my laptop and do on-the-fly research for historians and historienteds
<--Hey, I've just invented a word!!>
who want to know about their grandfather's land grants. My years of training in the crucible of a checkout desk at a busy public library branch BARELY get me through the events. There's nothing like a bunch of middle-aged and elderly men crowding around simultaneously telling ancestor stories and giving me random names to look up while I and my colleague desperately try to write the orders in the arcane format required by our scanning lab! Ah, but I digress...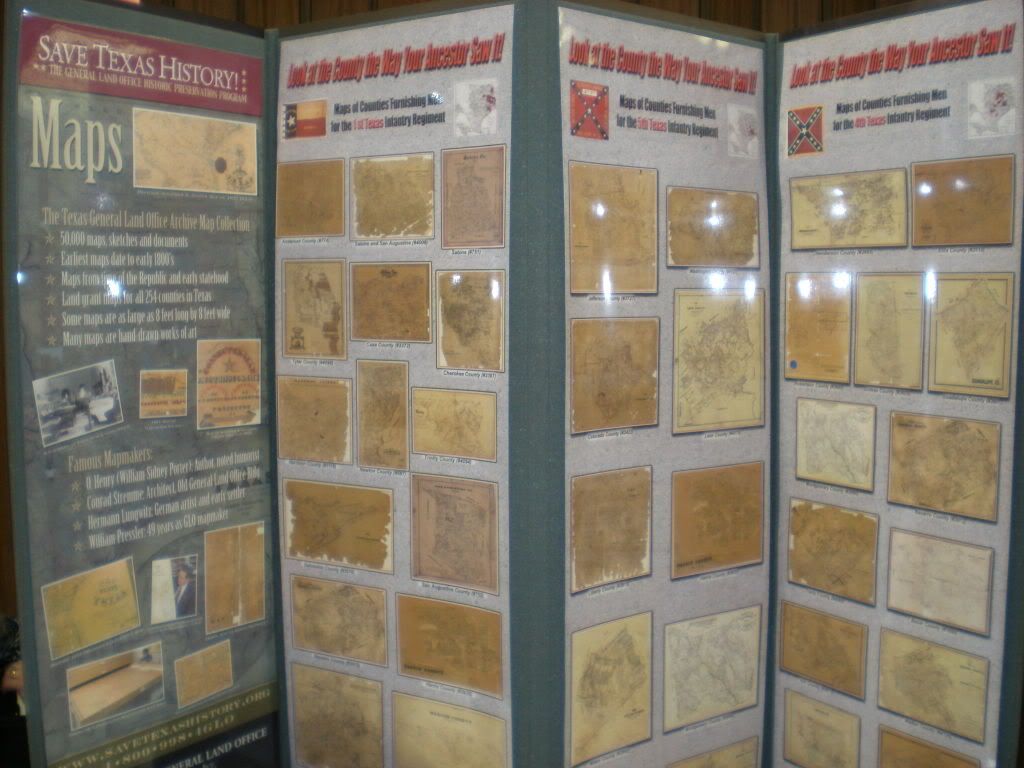 This is a new program wherein our agency promotes resources tailored for the given audience and potential customer. It seems to be working and I think I can take credit for some of its success. Thus far we've appeared at the
Texas State Historical Association
(where we presented a series of papers), the
Hill College Confederate History Symposium
, and the conference sponsored by
Friends of the San Jacinto Battleground
. There are more in the planning stages. Meanwhile, until you get a chance to chat with yours truly, the Extraordinaire, visit
Save Texas History
!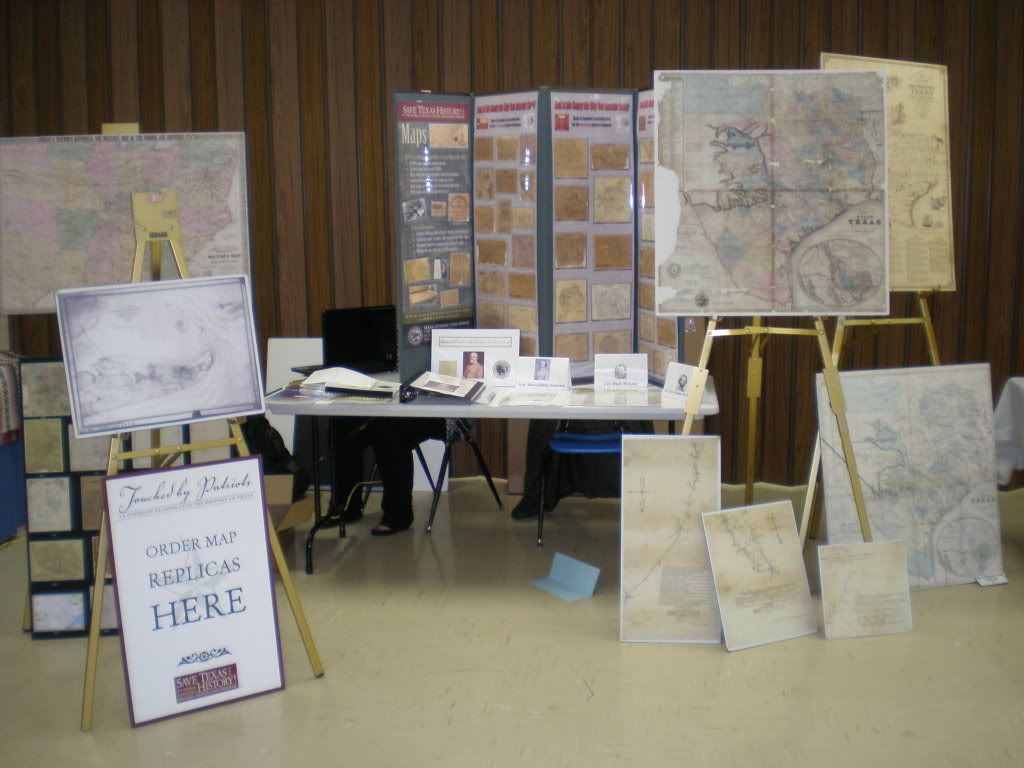 Can you spot The Extraordinaire in this picture?